Roofers in Walkden and Worsley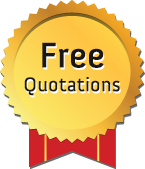 If you're looking for a roofer who can handle all types of roofing task at a fair price and to a high standard, then we're the professionals to call.
Offering this combination sounds a tall order, but we've been providing just this type of winning combination to roofing customers throughout the Worsley and Walkden areas of Manchester for several years now. Whether it's a basic roof repair, guttering that needs attention, a new flat roof fitted or Velux windows installed we're very much your one stop roofing option.
Full service roofers at your service
The range of services we offer:
Chimney repairs - we're experienced in all types of repair work so let's see how we can help
Flat roofing - all manner of services including felt and GRP fibreglass work
Roof repairs - from a basic task like a loose tile to leak detection and repair
Velux windows - the expert installation and maintenance of these roof and loft windows
Guttering, fascias and soffits - keep your roof protected by calling for help today
Slate and tile - a wide choice of repairs and replacements of this classic pitched roof type
Reliable roofers
One of the concerns when choosing a roofer is whether they'll be in business long. It's a reasonable worry as the mortality rate in the industry is unfortunately high. We've been established over several years throughout Walkden and in Worsley, so we're clearly committed to providing top levels of service over a long period.
Your confidence in choosing us matters - so much so that we provide a satisfaction guarantee on all work.
Call your local roofing experts on 0161 433 8799.