Guttering services in Salford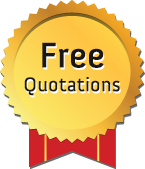 Your gutters matter a great deal when it comes to keeping water from causing damage by getting into the roof. Over time they can deteriorate and reduce their effectiveness at draining water away with dire consequences.
If your guttering needs attention, then talk to the professionals who have provided customers in Salford and the surrounding area with a top class gutter service for many years now. With fully trained and experienced tradesmen using the best quality materials including uPVC, your guttering will soon be back to doing the job it's supposed to do.
A top class service
Take a look at the points below and make a point of dialling the number on this page.
Competitive - top class guttering at affordable prices that won't break the bank
Flexible - we can replacement guttering in various styles and types to suit your property
Honest and open - we'll advise properly on what needs doing. No nasty 'upselling' tactics.
Dial with confidence
You can call us in to help with your gutters knowing we're a fully professional firm you can trust. We have a superb reputation and have been established in the Salford area for many years, so we're certainly not a 'here today, gone tomorrow' outfit in an industry where the mortality rate is high.
We're committed to making sure your confidence is increased further by not only being open and honest with our pricing and advice, but by providing a full satisfaction guarantee on all guttering work we do.
Find out how we can get your gutters working well and looking good on 0161 433 8799.