Roofers in Irlam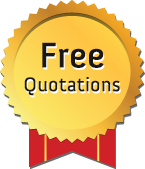 A one stop roofer who combines top class work with attractive pricing is a mere phone call away. From now on, all your roofing needs can be found via the phone number on this page.
Don't waste time flicking through trade directories and surfing websites looking for the right roofer for a particular job. Choose the experts with a strong reputation for serving the Irlam area of Manchester with the full range of services from simple roof repairs to major re-roofing projects.
Value for money roofing services
A list of the services we offer:
Flat roofing - expert installation and maintaining of felt and GRP fibreglass
Chimney repairs - inspections and all manner of repairs from the local experts
Fascias, soffits and gutters - all types fitted and repaired including uPVC
Roof repairs - whether it's a loose tile or a larger renovation job we've got the expertise
Velux windows - see how to make the most of your loft or roof space with these windows
Slate and tile - this classic pitched roof type needs the professional touch - call now
We don't just talk customer satisfaction
We strive to provide it at all times. There's no pushy selling or misleading prices - we assess the work that needs doing properly and price it transparently with no nasty hidden extras. The task itself is undertaken swiftly and efficiently to minimise your disruption.
As if this weren't enough, we top the whole thing off with a no-quibble satisfaction guarantee. We want to demonstrate our commitment to providing a roofing service you can have faith in, and reassure you that you've picked the best full service roofer for your needs.
Let's see how we can help you - call now on 0161 433 8799.