Roofers in Prestwich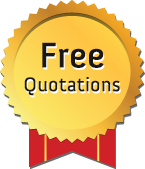 If you're tired of searching for the right phone number for the right tradesmen, then we can help - at least where roofers are concerned. We're a full service roofing company, so there's no need to keep different phone numbers for different roofers depending on their specialism if you store the phone number on this page.
We've gained a superb reputation throughout the Prestwich area of Manchester for not only providing a full range of roofing services, but providing them to the highest standards and at highly competitive prices.
Choose from a range of top class roofing services
A list of our services:
Flat roofing - for top class work on felt and GRP fibreglass pick up the phone now
Velux windows - we're skilled at fitting and maintaining these highly effective roof windows
Guttering, fascias and soffits - a full range of installation and maintenance services
Roof repairs - from a basic slipped tile to a major renovation project we can help
Slate and tile - from a small repair to a full replacement we're the roofer to trust
Chimney repairs - your local choice for top class repair work that will last
Full satisfaction
We strive to provide the best in customer service throughout the process. It starts with the way we professionally assess the work that needs doing and provide a full, fair and free quotation with no hidden extras. It continues when we carry out the task - we'll endeavour to finish it swiftly so as to minimise your inconvenience.
We're more than happy to back up our claim of offering top class roofing services, so we provide a full satisfaction guarantee.
Call now to see how we can help with your roof on 0161 433 8799.