Chimney repairs in Salford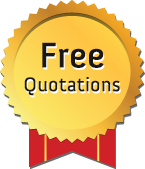 If your chimney need attention, don't leave things to chance. A neglected chimney repair can have serious repercussions for your property as moisture build up and leaks can cause major problems.
We're fully expert in providing chimney repairs, and have done so for several years now throughout the Salford area with many satisfied customers as a testament to the quality of our work. Whether it's some re-pointing work or a major stack rebuild, we can help.
We're confident you'll find our prices reasonable - you can soon see for yourself by asking for a free quotation on the work that needs doing. There are no nasty surprises - we'll carry out a proper inspection for your chimney repairs.
Call with confidence
Here are a handful of pointers as to why we're the people to call.
Fully established - we're well known having worked in the Salford area for many years
Open and honest - we'll advise only on work that actually needs doing not work that doesn't
Experienced - we've done many chimney repairs to all types of property over several years
Guaranteed - whether it's pointing, lead work or the fitting of a new cowl, our work will be guaranteed
Satisfaction is standard
Hopefully the above offers a strong case as to why you should call the number on this page to deal with your chimney repairs. We also offer a satisfaction guarantee on all work for your further peace of mind and reassurance.
Just like our many other satisfied customers in the Salford area, we want you to feel confident you've selected a chimney repair specialist you can have faith in.
Call now to see how we can help on 0161 433 8799.