GRP fibreglass roofing in Salford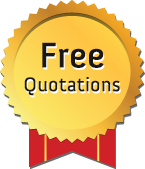 If you're thinking of having a GRP fibreglass roof fitted or need repairs to an existing one, then we're the professionals to talk to. Fibreglass is a great choice as it offers a superb low maintenance and durable option with long lifespans possible - but it's vital to make sure yours is fitted by people who are professionals in this field.
Look no further than ourselves - we've been fitting GRP fibreglass roofs in the Salford area for a number of years and offer full expertise and value for money. A winning combination that has helped build a super reputation in the area and gain an ever-growing group of highly satisfied customers.
Your choice and satisfaction
See why we're so popular in the area - and call to discuss your requirements.
Knowledgeable - we'll advise properly on the best type of GRP installation for you
Honesty - no pressure selling or inflated pricing. We'll advise and you decide in your own time
Open pricing - a full, fair and free quotation is provided with no nasty surprises or hidden extras
Our guarantee is your peace of mind
A fibreglass (or fiberglass) roof offers great peace of mind as it will last years and needs very little attention. What also helps is knowing you've chosen a firm committed to your satisfaction - in fact we guarantee it.
Hopefully the facts about us on this page illustrate why we're an excellent choice to fit or work on your fibreglass roof. Perhaps you need to sample this at first hand so why not call to book a free, no-obligation quotation?
Get in touch with your local experts in Salford now on 0161 433 8799.