Velux window specialists in Salford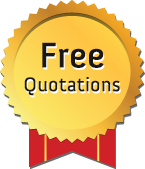 Maybe you already have some Velux windows and need some repairs, or you're thinking of brightening up your roof space by having some fitted. Either way, we're the established local professionals to speak to.
We've been fitting and maintaining Velux windows in the Salford area for many years now, and in that time have built a peerless reputation for combining top class work with competitive pricing.
Windows of this type need fitting and maintaining by professionals who know what they're doing - done right these windows will last for years and look great. Done badly and the consequences can be serious.
Your choice is an easy one
Just a few reasons why we're your natural choice in Salford when it comes to Velux roof windows
Honest advice - we'll help you make a choice you'll be pleased with in your window installation
Maintenance - we can keep your windows looking great long after they are installed
Satisfaction - we back up all work with a satisfaction guarantee for your peace of mind
Guaranteed - Velux windows come with a long guarantee, as does our installation work
Customer satisfaction comes for free
Along with the satisfaction guarantee mentioned above, we're fully committed to making sure you're fully satisfied with the whole process of having Velux windows (or 'skylights' as some people call them) installed.
We'll come and assess your proposed work properly, provide a full and free quotation with no hidden extras, and allow you to make a decision under no pressure or silly 'buy today or the price goes up tomorrow' sales tactics.
When you give us the go ahead, we'll undertake the work as efficiently and as swiftly as possible so as to minimise your inconvenience. Book your free quote now on 0161 433 8799.