Slate and tile roofing in Salford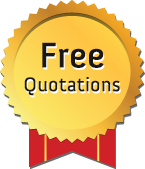 If you have a slate or tile roof, then entrust whatever work needs doing to the experts in Salford. We've built a fine reputation over the years for our work on these roof types and number many satisfied customers in the area - why not see why by calling today?
Slate and tile roofing is a specialism - especially slate - so it's vitally important to make sure you've got professionals on the job. We're fully established in the area and employ only the most thoroughly trained and experienced tradesmen, so we're your natural choice.
Why choose us?
A few reasons why you should dial the number on this page:
Experienced - with a top track record for customer service built up over many years
Competitive - top work doesn't have to be expensive. A free estimate will show you how
Honest - we'll advise you on what needs doing with no nasty 'upsells' or hidden extras
Your satisfaction matters
We don't just vaguely mention customer satisfaction, we prioritise it by providing a full no questions asked satisfaction guarantee on all slate and tile work. It's all part of our commitment to making sure you're confident and happy with your choice of professional - and we think you'll be delighted when you choose us.
You'll be in good company as many of the slate and tile roofs you'll see out and about in Salford have been looked after by ourselves.
Let's see how we can help you - call now on 0161 433 8799.