Roofers serving Swinton and Pendlebury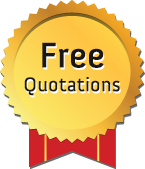 You might think the idea of finding an established roofer who offers a full range of roofing services to a high standard at competitive prices a pipe dream.
It just might be possible. We've built a fine reputation throughout the Pendlebury and Swinton districts for combining a wide range of top class roofing services at competitive prices. We also throw in plenty of honesty and transparency so our customers enjoy free estimates with no nasty surprises by way of hidden extras, and we advise properly and clearly on the work that needs doing with no pressure tactics.
One stop roofing
Choose from the services below:
Roof repairs - a full and comprehensive range of repair services offered for all roof types
Velux windows - we're full experts in the fitting and maintaining of these loft and roof windows
Slate and tile roofing - whether yours needs repairing or replacing talk to us today
Guttering, fascias an soffits - a full replacement and repair service including uPVC
Chimney repairs - a range of inspection and repair services from your local experts
Flat roofing - for all things felt or GRP fibreglass related we're the local professionals to call
Your reassurance guaranteed
We've been providing top class roofing in the Pendlebury and Swinton areas for many years, so you can be confident you're dealing with a roofer who is likely to be in business for the long term. This is reassuring in an industry where mortality rates are high.
Our reputation hopefully reassures you further that you're dealing with a roofer you can trust, and we provide a satisfaction guarantee on all work.
Call your one stop roofer now on 0161 433 8799.