Roof repairs in Salford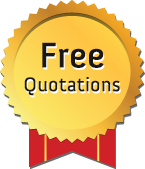 Whether it's a small leak in your felt or something more serious, call the roof repair professionals in Salford for a speedy solution. We'll soon be with you to assess the problem and advise on the best and most cost-effective repair.
Your roof protects your property from water ingress, and if there are any vulnerabilities then major problems from water leaks can soon follow. We pride ourselves on providing a wide range of roof repairs, so whatever your problem we're the number to call.
Experienced and value for money
A winning combination when it comes to roof repairs - and we have many satisfied customers who would agree. A few reasons to pick up the phone to us now:
Wide variety - we can repair all types of roof whether flat or pitched and most materials
Affordable - with us there are no massive bills for quick and easy roof repair jobs
Honest - we'll provide a full and free, no-obligation estimate without any hidden extras
Peace of mind - we'll provide a full and transparent satisfaction guarantee on your repair
Your trusted roof repairers
We appreciate how difficult it can be to select reliable tradesmen, so as the points above show we've done everything we can to reassure you that we're a great choice. There's the added reassurance of our fine reputation for top class repairs carried out in the Salford area over the years.
Perhaps the next step is to see for yourself how we can help you. Call for an assessment of your needs and a free estimate for your roof repairs on 0161 433 8799.